Spreading the Gospel of the Shine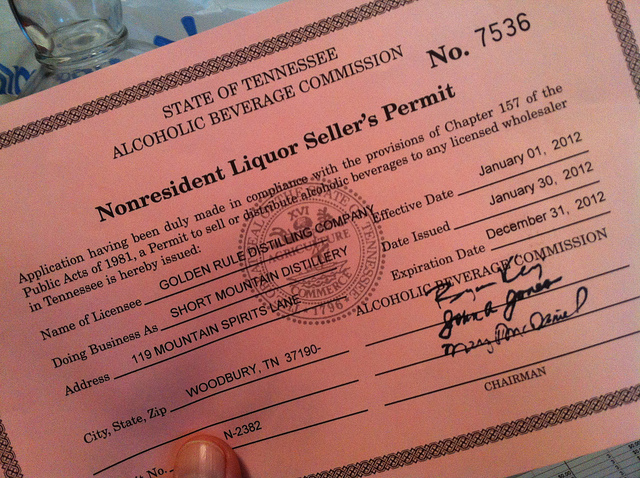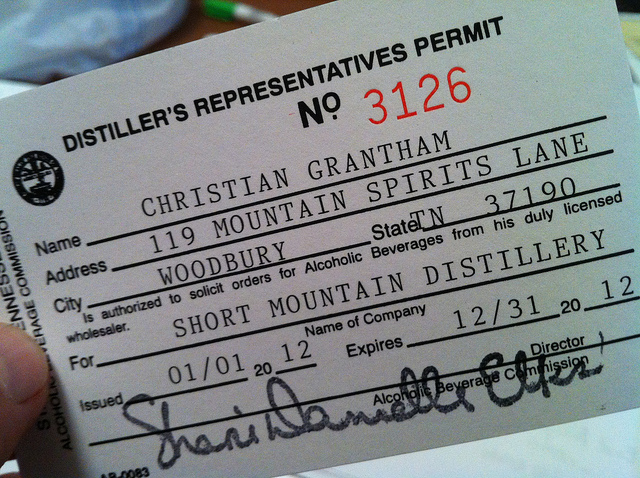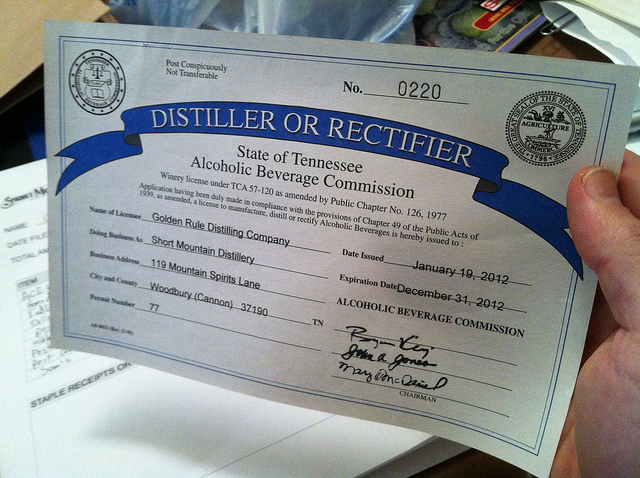 They're pink, blue and white and represent a good year's worth of ignoring television and Twitter.
This isn't all of the permits required before we can legally sell our authentic Tennessee Moonshine, but combined with the others they ought to get us from Memphis to Bristol without too much worry about going to prison. Now if we can keep the '51 Chevy pickup under 70MPH as we travel the state, we should be fine.
God Bless America, and God Bless the Shine.
Categories:
distillery, moonshine, Short Mountain Distillery, whiskey
bourbon, Bristol, Cannon County, distillery, Memphis, moonshine, permits, Short Mountain, Tennessee, whiskey