Short Mountain Shine now in Middle Tennessee stores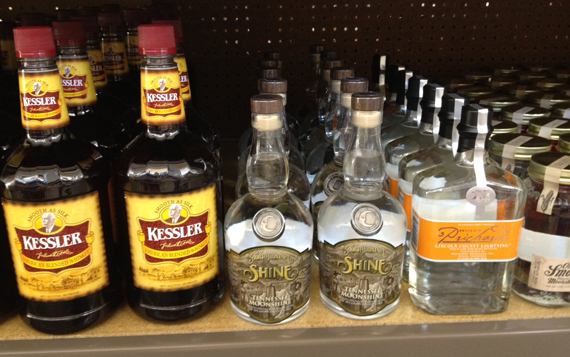 It's official! You can now buy a bottle of our 105 Proof Authentic Tennessee moonshine in stores across Middle Tennessee.
It's quite a site to see our county's history and heritage in a bottle on a store shelf, and we are mighty grateful to all the support we've gotten from thousands of you who have visited our distillery since we opened in March.
We also want to thank all the retail store owners and their family and friends who came out to our official Middle Tennessee launch party last night at City House. The crowd was about twice what we expected, but Peg Leg Porker Pitmaster Carey Bringle kept everyone delightfully stuffed with a whole pig. The Jake Leg Stompers brought the Bluegrass while the DrinkMusicCity crew kept drinks flowing with four new Moonshine cocktail recipes we'll share with you in a couple of days.
Here are a few stores that carry Short Mountain Shine in the Middle Tennessee region. Follow us on Facebook for future launch parties in Knoxville, Memphis and Chattanooga!
Categories:
events, food, history, merchandise, music, progress
City House, DrinkMusicCity, Jake Leg Stompers, moonshine, Peg Leg Porker, retail, Shine, Short Mountain Shine, stores, Tennessee