Half Hill Farm featured in Murfreesboro Magazine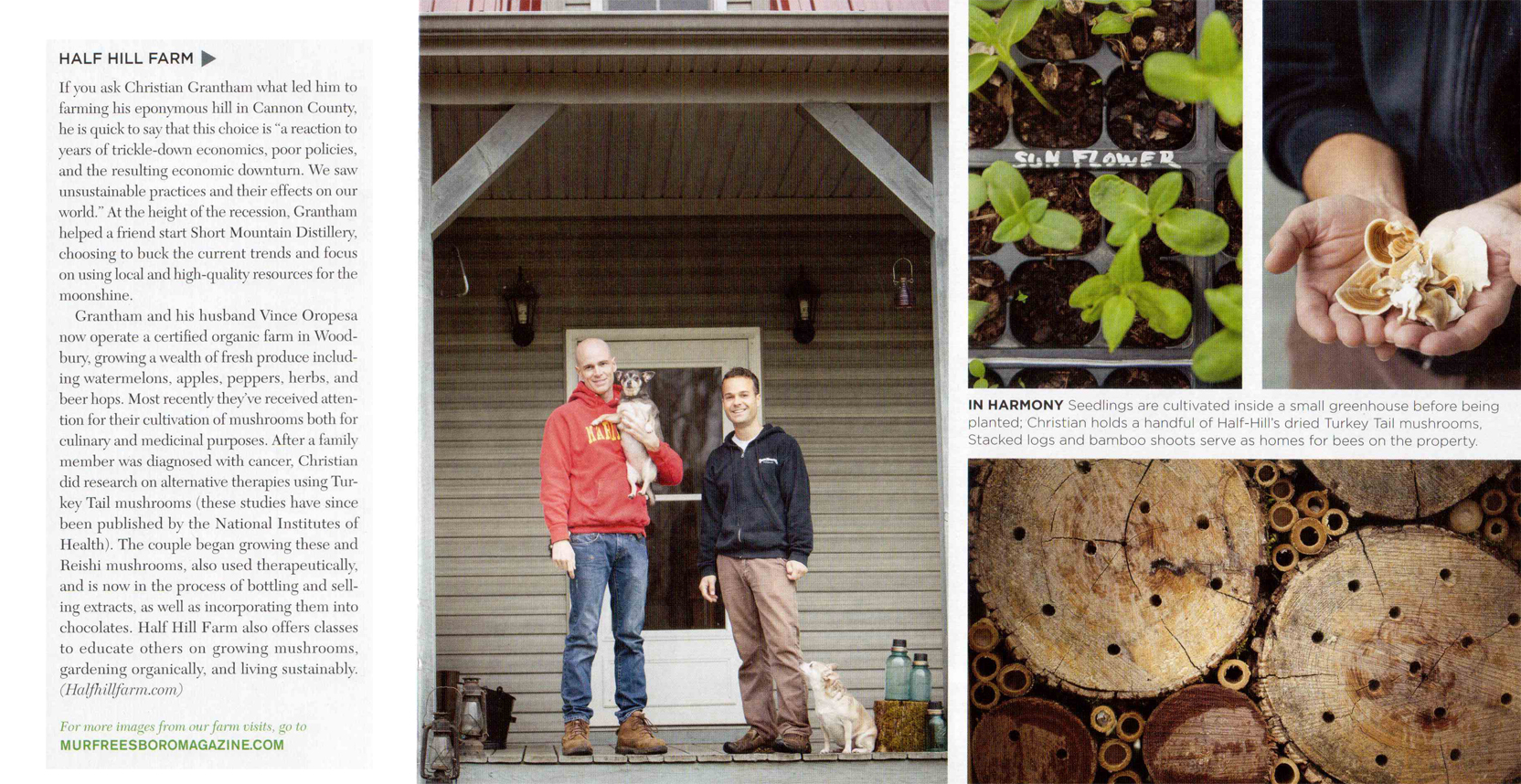 Despite the pouring rain, we had a great time showing our USDA Certified Organic farm (Half Hill Farm) in Woodbury, TN to Allison Belt and photographer Rachel Tenpenny. They were here for a May 2014 feature in Murfreesboro Magazine on organic farms in Middle Tennessee.
We currently have Shiitake, Reishi and Turkey Tail mushroom logs available for online order, or call for pick up at either our farm or the Farmers' Market in Woodbury.
Categories:
family, farm, life, organic, permaculture, press, tourism, values
apples, blueberries, Half Hill Farm, hops, logs, Murfreesboro Magazine, mushrooms, organic, Reishi, Shiitake, Tennessee, Turkey Tail, Woodbury