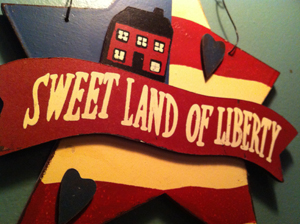 We want to thank each and every one of you who came out and supported our effort and the future of our great county! We had a small group of voters hanging out at the Scoreboard on the square listening to the precinct results trickle in.
Here is a press release that went out tonight regarding your vote to move our county forward. Be sure to follow us on Facebook for more updates coming soon.
(WOODBURY, TN) – Voters in Cannon County gave the green light Tuesday (1962 to 1667) to a proposed distillery on Short Mountain near Woodbury. Backers are now looking to deliver for the community and state.

"I am humbled by the support of my neighbors and my community," said Short Mountain farmer Billy Kaufman. "Their support and confidence means so much to all of us, and we've got a lot of work to do now to build an American brand we all can be proud of."

Backers placed the referendum on the ballot after the state legislature passed a law allowing legal distilleries across the state of Tennessee. Lawmakers put in place a referendum process for counties that do not already allow liquor by the drink or package stores.

Short Mountain Distillery will produce Tennessee Corn Whiskey and moonshine. The group hopes to put up a "Future Home Of" sign soon.

Cannon County has a rich agricultural heritage that also produced what some say was the best distilled spirits in the country before and during prohibition. Moonshine from the hills of Cannon County is specifically celebrated in old time country music songs once sung at the Grand Ole Opry by Uncle Dave Macon, Porter Wagoner and others. In the mid 1800s, Cannon County alone had more than 18 operating distilleries. Tennessee is well known around the world for Jack Daniel's and George Dickel aged whiskeys.

Short Mountain Distillery will bring tourism, jobs and needed county revenue while honoring the community's history and character.

"We want to work directly with local farmers and businesses as we grow," Kaufman said. "We want to share our local history with the world, and we want tourism to bring new opportunities for local businesses."

Kaufman is the great-grand child of Jesse Shwayder, the founder of another well-known American brand Samsonite 100 years ago in 1910. Their grandfather, Louis Degan, ran Samsonite's Murfreesboro, TN location for decades employing many Middle Tennesseans.

Short Mountain Distillery will be a small-batch craft distiller located on a 300 acre farm on Short Mountain.