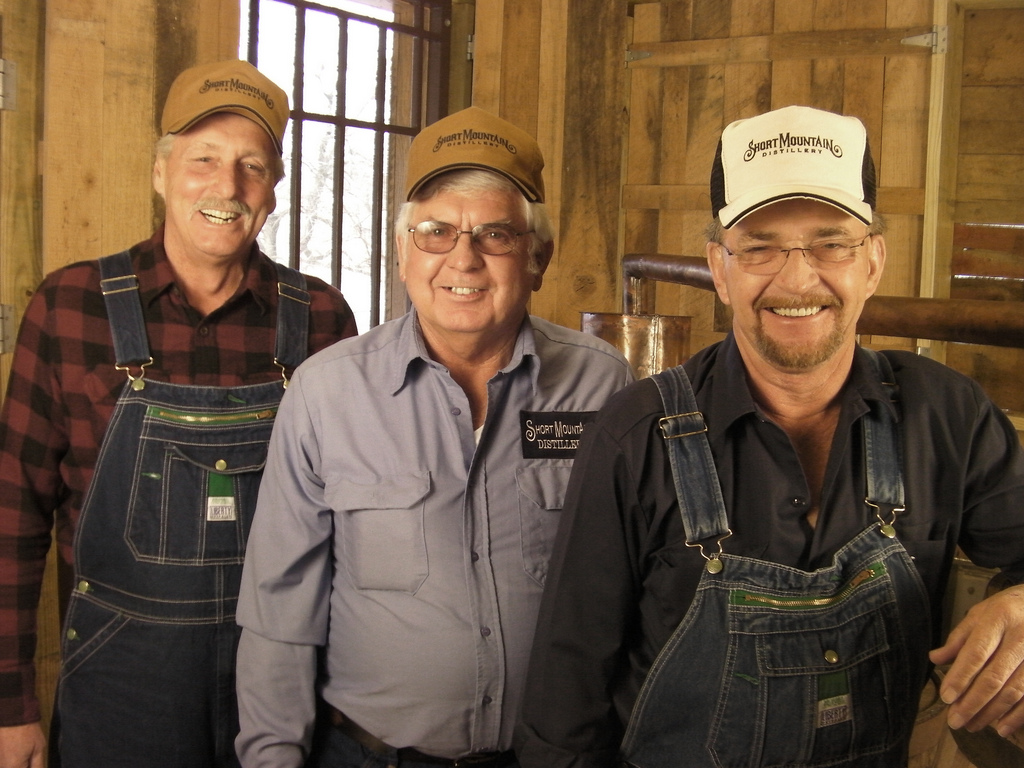 A new chapter began yesterday in the story of Tennessee's whiskey making heritage when three living legends of moonshine making signed a deal with Short Mountain Distillery.
Jimmy Simpson, Ricky Estes and Ronald Lawson (pictured left to right) all grew up in Cannon County around Short Mountain where some families on hard times relied on illicit moonshine to make ends meet. It's a story of struggle, honor, and perseverance, and it's the story of America.
A change in state law created an opportunity for their treasured craft to finally come out in the open. The three men bring with them over 100 years of history and backwoods whiskey making experience to our distillery.
Here's an excerpt from a story by local CBS television affiliate News Channel 5 (WTVF). Check back for links to local newspaper articles as they post.
"It's kind of a dream come true. I don't think that any of us ever realized we would be making moonshine legally," said Simpson.

They are using the same locally grown ingredients and the same method but this time, following the law.

"We know what we are doing. I might not talk very well, but I know how to make moonshine," said Estes.

"It's really something worth preserving," said Short Mountain founder, Billy Kaufman.

Kaufman built the distillery to save what he calls a dying art and a lost piece of the area's heritage.

"They might be lost in another 10 to 20 years and no one knows how to do these things again," said Kaufman.
Short Mountain Distillery will open to the public March 23. Be sure to see this story in the Murfreesboro Post, Smithville Review and Cannon Courier:
Categories:
distillery, history, progress, values
Cannon County, distillery, Jimmy Simpson, moonshine, Ricky Estes, Ronald Lawson, Short Mountain, Tennessee