White Whiskey vs. Moonshine: the tale of Popcorn Sutton
Y'all know I'm not one to start fights, but what was said in this video clip from the short-lived Moonshiners dramatization about one of Tennessee's more famous moonshiners, Popcorn Sutton, just ain't right. But as author Max Watman pointed out on Facebook, there was a lot not right with that hoax of a show.
Let me start by saying I never knew or met Popcorn Sutton, and it's sad that he took his life given the options he had to elevate the craft of whiskey and moonshine making. That said, someone has clearly told Popcorn's widow a few white lies.
"We have a distillery set up in Nashville, TN." Popcorn Sutton's widow Pam says in the video above. "We can't legally call it moonshine. We have to call it Tennessee White Whiskey, and also Popcorn's liquor is the first White Whiskey that the federal government has approved."
It's not a big secret that Popcorn Sutton does not have a distillery in Nashville. They are using another company's federally registered distillery, and there's nothing wrong with saying that.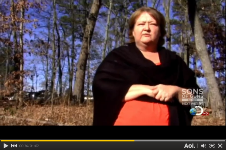 Maybe Jamey Grosser knew Popcorn well enough to know he didn't care what Jamey called it, but it's perfectly legal to call it what it is: moonshine. Google it. Ole Smoky Tennessee Moonshine, Original Moonshine, Catdaddy Carolina Moonshine, Junior Johnson's Midnight Moon Moonshine, Georgia Moon Moonshine, and our very own Short Mountain Shine – Tennessee Moonshine.
Despite what Pam was told, Popcorn's recipe is hardly the first to call itself "White Whiskey," a term that simply means they ran it through a barrel fast enough to convince the federal government that it's whiskey. Again, there's nothing wrong with that, but let's be honest. We all have Google.
Read also:
Categories:
moonshine, values, whiskey
distillery, Jamey Grosser, moonshine, Nashville, Pam Sutton, Popcorn Sutton, Short Mountain, Tennessee, white whiskey