Short Mountain Distillery launches online store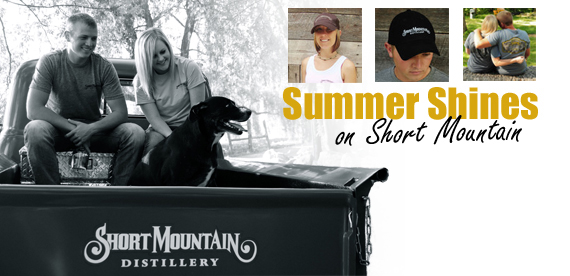 Here's an easier way to share a little bit of your Short Mountain Distillery experience this Summer with friends and family. Ship them one of our awesome hats or t-shirt from our newly launched online store!
Nothing beats visiting the distillery and experiencing the making of our authentic Tennessee Moonshine quite like the mementos that remind you of when you were there. It comes a close second to the kinship of seeing someone else wearing a Short Mountain t-shirt!
The state of Tennessee won't allow us to export our fine authentic Tennessee moonshine to foreign states like New York or California using such space-aged technology, but over time we hope to grow our selection of items that capture the Short Mountain experience. If there's something you'd like to see added, don't hesitate to give us a shout.