Celebrating community values in business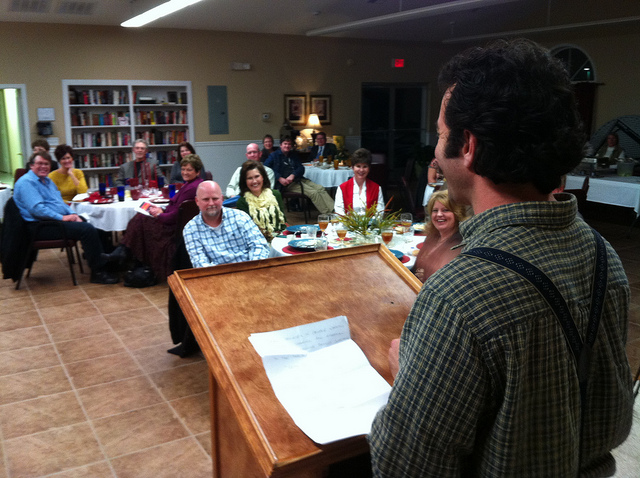 Short Mountain Distillery President and CEO Billy Kaufman addresses the local Woodbury Chamber of Commerce at their annual dinner on the topic of celebrating community values in small business.
Billy talked about how our corporate philosophy, the Golden Rule, guides us to do right by our neighbors by keeping business as local as possible, from the corn we use to our skilled labor and manufacturing equipment. Billy also talked with local business leaders about the opportunity before us to share our community's values with a world of tourists hungry to reconnect with America.
Categories:
civic, distillery, events, resources, values
Billy Kaufman, business, Cannon County, Chamber of Commerce, Golden Rule, Short Mountain, values, Woodbury