Demand for Tennessee moonshine on the rise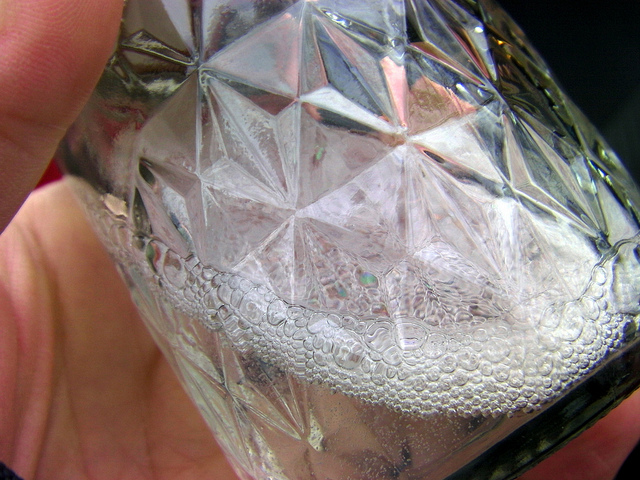 Homemade moonshine is often proofed by "checking the bead," shaking it to see the size and duration of bubbles.
Most people around the world know Tennessee for two things: country music and whiskey. They kinda go together if you think about it. Since a change in state law allowed more distilleries, whiskey's spirited cousin promises to put Tennessee moonshine on the global map.
Ole Smoky plans to open second distillery
Ole Smoky Distillery, a Tennessee-based moonshine distillery, plans to expand operations and open its second distillery in the Smoky Mountain town to meet the demand for its products. Ole Smoky co-owner Joe Baker said he and Chuck Edwards have purchased Legends Restaurant on the downtown Parkway and will make different spirits at that site.
More moonshine distilleries in the planning stages:
'Full Throttle Saloon' TV star plans to open distillery in Trimble
Ballard, the star of the wildly popular reality series "Full Throttle Saloon" on the truTV network and successful business owner, received permission from the Trimble Board of Mayor and Aldermen to open a 9,000-square-foot moonshine distillery at the eastern end of South Main Street, where a cotton gin once stood.
Tennessee has a few moonshines on the market in addition to Ole Smoky. Collier and McKeel's White Dog is a traditional sour mash recipe of corn, rye and malted barley used to make their aged Tennessee Whiskey. Popcorn Sutton's Tennessee White Whiskey uses a recipe of a third generation Moonshiner that lived and distilled his moonshine whiskey in Cocke County. Corsair offers Wry Moon Unaged Kentucky Whiskey and Pumpkin Spice Moonshine and Prichard's Distillery produces Lincoln County Lightning Whiskey.
At Short Mountain Distillery, we just received federal label approval for our first moonshine: Short Mountain Shine, a 105 proof authentic Tennessee moonshine. It's made using a family recipe handed down for generations made with organic corn and spring water from our farm.