Photo shoot for Short Mountain Moonshiners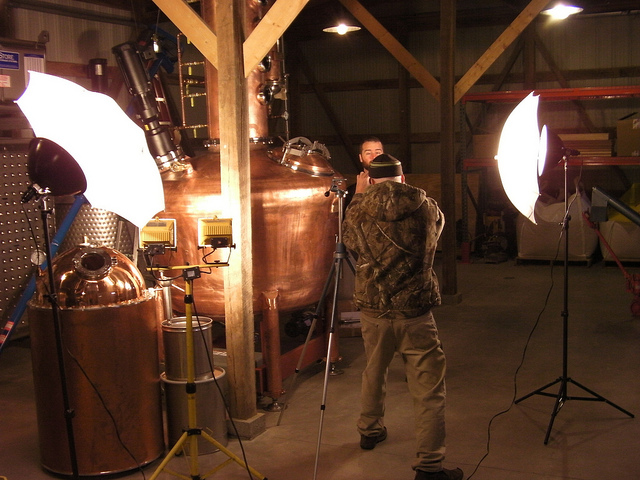 Jeff Schuler snaps a few photos of Josh Smotherman, Short Mountain Distillery's Head of Production.
When our welder saw all the lights being set up Friday he joked with Ricky that we were going to make him famous. I told him he better get Ricky's autograph while he can.
If it weren't for a final piece of compliance I would have had all three of our moonshiners fire up the still right then just to warm us all up. The temperature in the shiner's shack must have been close to freezing, but once the shiner's took their jackets off for photos and the stories started flying, the room warmed right up.
Friday was one of those personal moments of pride after looking through the photos and seeing and feeling the history we are about to make together. I can't wait for you to meet these living legends of our state's whiskey making heritage.