Short Mountain Trucker's Pride corn stands 14 feet tall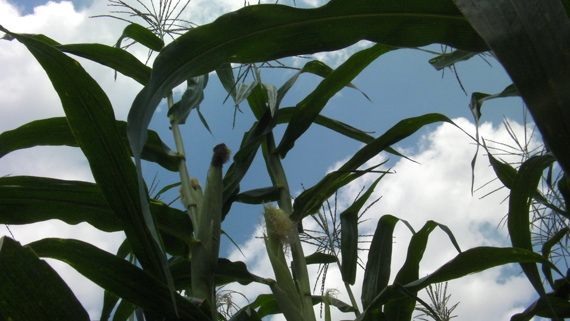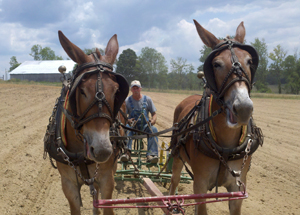 Jimmy Simpson told us early this Spring to wait on planting. "Knee high by July," he said. "As long as we got it in by June 15, we'll be fine."
We were getting worried we were planting our organic corn late this year after seeing our neighbor's corn knee high by June.
We're trying not to count our ears before they're harvested, but we're pretty darn proud of our 14 feet tall organic open pollinated Trucker's Pride corn. Not everyone is so lucky this year, so we're counting our blessings instead. We have to admit it's a combination of a little luck and old-timer's wisdom.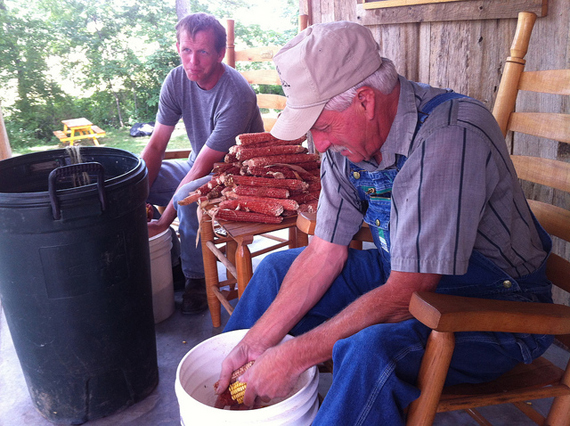 To be perfectly honest with you, it's actually our second planting this year in the same field after we discovered the first attempt in late May never put a single seed in the ground.
We found that out the hard way, but it made us miss the drought conditions that destroyed most of Tennessee's corn crops. Better late than never, especially when you're making moonshine. It also allowed us to use seed corn Jimmy had personally hand-selected and shelled for next year. His mules didn't seem to mind the extra work either.
Categories:
distillery, grain, permaculture, progress, values
Cannon County, corn, distillery, moonshine, open pollinated, organic, Short Mountain, Trucker's Pride, whiskey