The big machines arrive

Crane's eye view compliments of Jeff Schuler.
The crane operator said this is the baby crane after slapping close to 37,000 pounds of counter weights on it this morning.
It didn't take much for the baby crane to lift our chiller and boiler over the roof of the still house before the cold front blew through. These huge pieces of machinery are the muscle of our distillery, and like all of our major equipment, they were manufactured right here in the United States.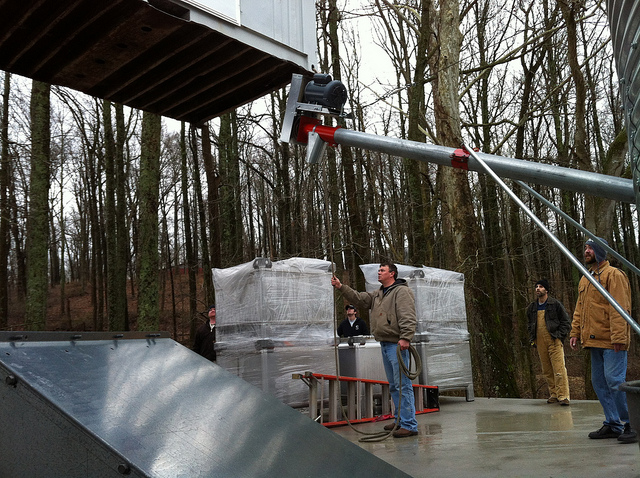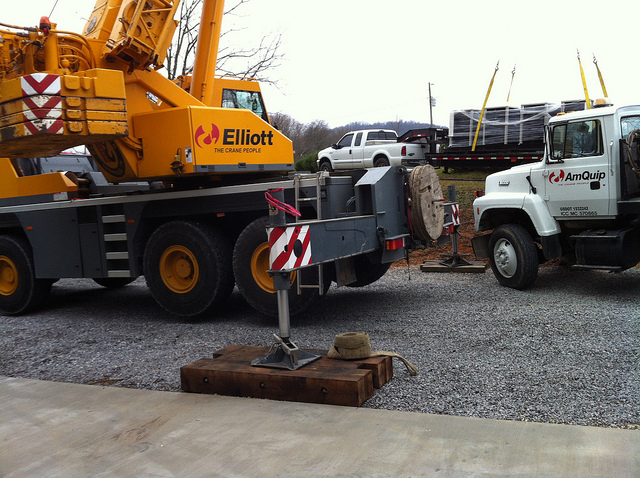 Categories:
distillery, progress, values
boiler, Cannon County, chiller, crane, distillery, equipment, Made in America, moonshine, Short Mountain, whiskey