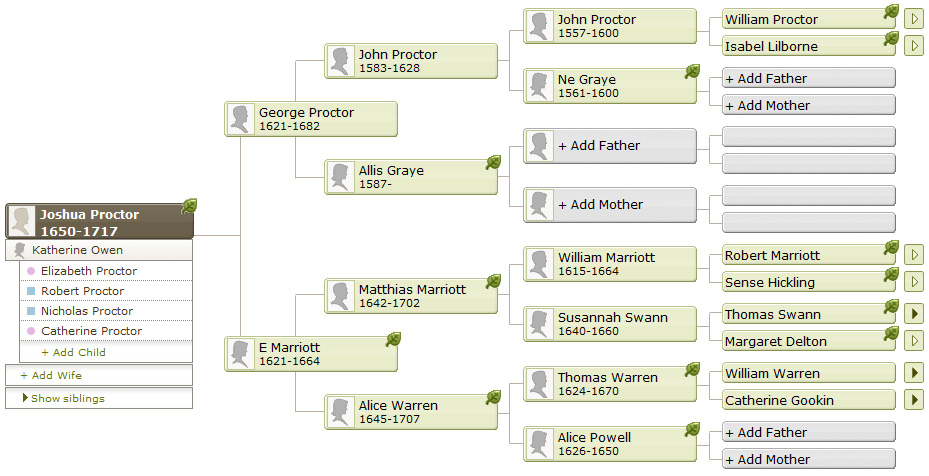 My great, great, great, great, great, great, great, great, great, great, great, great, great grandpa was pardoned by the Grand Assembly in Virginia,
William and Mary College Quarterly Historical Magazine, Vol 3, No. 2. (Oct., 1894), pp. 81-96.

In March, 1655, the Grand Assembly, con-sisting of the Governor, Council and Burgesses, pardoned(2).
"Leift.-Coll. Thos. Swann, accused and impeached for the death of his servant, one Elizabeth Buck", the ordinary course by petition to the chancellor being impossible, as "this collony is not as yet settled with such officers as belong to passing such pardon, and noe publick seale being in the countrey."
and he rounded up the boys to get the Indians.
On 10 March 1638/9, Thomas renewed his deceased father's patent to 1200 acres on the south side of the James River. In 1639, Thomas was named as Viewer of Tobacco for James City County, Virginia, from Smith's Fort to Grindall's Hill. As a viewer, Thomas was responsible for enforcing the rules governing the growing of tobacco. In 1644, the Virginia Assembly ordered that various counties march upon enemy Indian tribes. Captain Shepard and Mr. Swan were to raise 50 men in Surry [James City?] County as their contribution to a march to Pamunkey.

In November 1645, Thomas was a member, from James City County, of the Virginia Assembly. His wife Margaret died 5 April 1646 at Swann's Point, where she was buried. In 1649, Thomas served from James City County in the Virginia House of Burgesses.
and owned slaves.
On 9 April 1674, Thomas Swann was one of the Councillors present when the General Court was held in morning and afternoon sessions. On 3 November 1674, the Surry county court found in favor of Thomas Swann in a lawsuit he brought against Francis Gray. Thomas was awarded 2769 pounds of tobacco. In the list of tithables for 1675, Thomas was one of the few men in Surry County who owned slaves. On that list, Thomas, of Southwark Parish, had 3 white servants and 2 Negro slaves. On 16 March 1676, Thomas was appointed administrator of the estate of Francis Sumner.