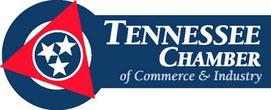 Today's news that the head of the Tennessee Chamber of Commerce is out is an opportunity for the state's business community to choose the kind of leadership that reflects the business values and practices of our state's very best job creators.
Deb Woolley, president and CEO, has left in accordance with the terms of her contract, effective May 31, according to the chamber. Wayne Scharber, the chamber's vice president for environment and taxation, will serve as interim president amid the search for a more permanent replacement.

"We are going to build on the Tennessee Chamber's 100-year track record of success, with new programs and fresh ideas on how better to serve Tennessee businesses and industries," Bill Ozier, chairman of the chamber's board, said in a statement.
In May of last year, Chamber leadership under President Deb Woolley came into question by state business leaders in multiple press releases from members like Alcoa, Nissan, FedEx, Comcast, AT&T, Embraer, KPMG, and UnitedHealth. The questions followed the Chamber's promotion of HB600, a bill championed by back-benched politicians and lobbyists seeking to stop cities and municipalities from implementing the kind of nondiscrimination policies that separate the nation's very best businesses from the mediocre. The bill embarrassed the state with national news portraying the bill and those promoting it for exactly what they are.
As the Chamber seeks the kind of leadership our state deserves, I hope it considers the important questions that were asked by business leaders, including Short Mountain Distillery in an open letter published in May 2011:
My concern is how the very best brands and job creating members were represented by the Chamber. What assurances do other businesses have that Chamber leadership will adequately represent the values of its best members? What can the Chamber do to ensure the values of the Chamber's most valued brands wont be co-opted by personal political agendas causing members to issue embarrassing press releases to create distance from Chamber mistakes?
Today's news hopefully begins answering these questions. Tennessee's business community deserves leadership that lifts our state up as an example, not one that embarrasses our Governor and our state's best business leaders with the values of our very worst politicians.